Next season the club will display its new Fan Token ($VCF) on the front of the shirt thanks to the sponsorship of Chiliz.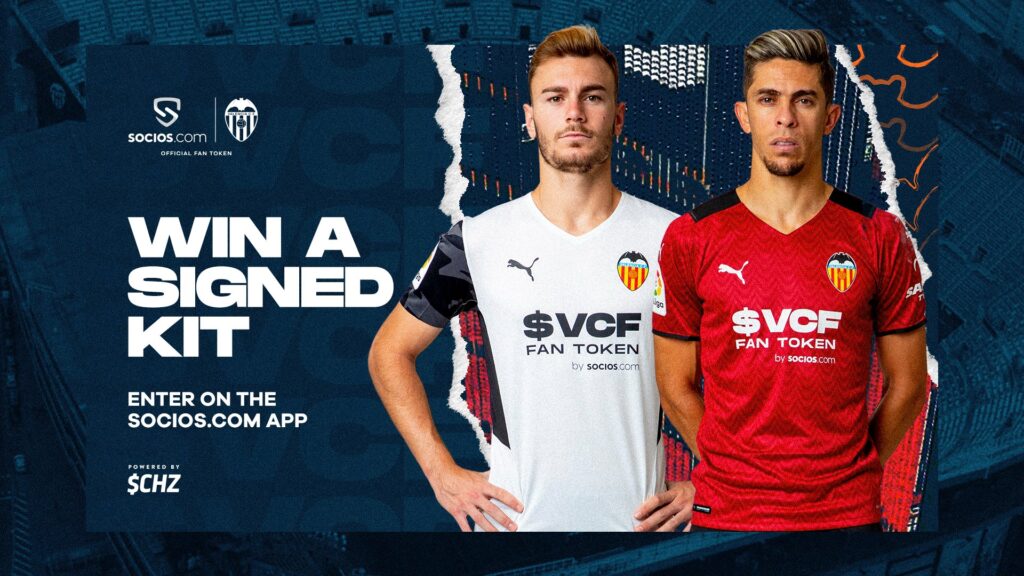 To continue this new trend, token holders will get a new exclusive access to the club with the opportunity to participate in some of the daily decisions of the club and access new experiences.
Valencia CF enter a new era of fan engagement by becoming the first team to display their Fan Token on the front of their shirt since the start of the 21/22 season.
The move comes after LaLiga club Santander struck a new deal with Chiliz, the creators of Fan Tokens, and Socios.com, the fan engagement platform, which will become the official partner of Fan Tokens. With this final step, the club's overall strategy continues to integrate innovation and technology, exploring new trends and formats to find other ways to engage with its local, national and international fans.
El @valenciacf entra en la nueva generación de fan engagement con @Socios y @Chiliz ⚪⚫

La próxima temporada, el Club será pionero en exhibir su propio fan token ($VCF) en la parte delantera de su camiseta de juego.#JuntsAnemAMUNT

— Valencia CF (@valenciacf) June 18, 2021
By incorporating the new symbol on the front of the club shirt, Valencia CF and Chiliz aim to offer a new dimension of entertainment, help keep football exciting and engaging for all generations and encourage greater fan participation.
By purchasing tokens, Valencia CF fans from anywhere in the world will be able to connect with each other and interact with the club in far-reaching new ways. Socios.com will be a new meeting point for Valencia fans from all over the world and they will be able to participate more directly in some daily aspects, gain real decision-making power through surveys, as well as win prizes and be able to enjoy exclusive experiences.
Benvinguts! 🦇 https://t.co/LV6MDJuSQt

— Valencia CF (@valenciacf) June 18, 2021
"I believe fans will always be at the heart of football and the use of innovation and technology is necessary to keep this tradition alive," said Anil Murthy, president of Valencia CF. "We are delighted to have Chiliz as our Official Fan Token Partner for the 21/22 season. Together with them, Valencia CF will participate in advanced fan engagement through its Socios.com platform, something that will be game-changing thanks to technology and innovation. The club's priority is to continue to innovate and explore new trends to continue engaging with our fans in an ever-changing world. With all of this in mind, we are excited to embark on this new direction with Chiliz. This is just the beginning of a good relationship for our fans and for both entities".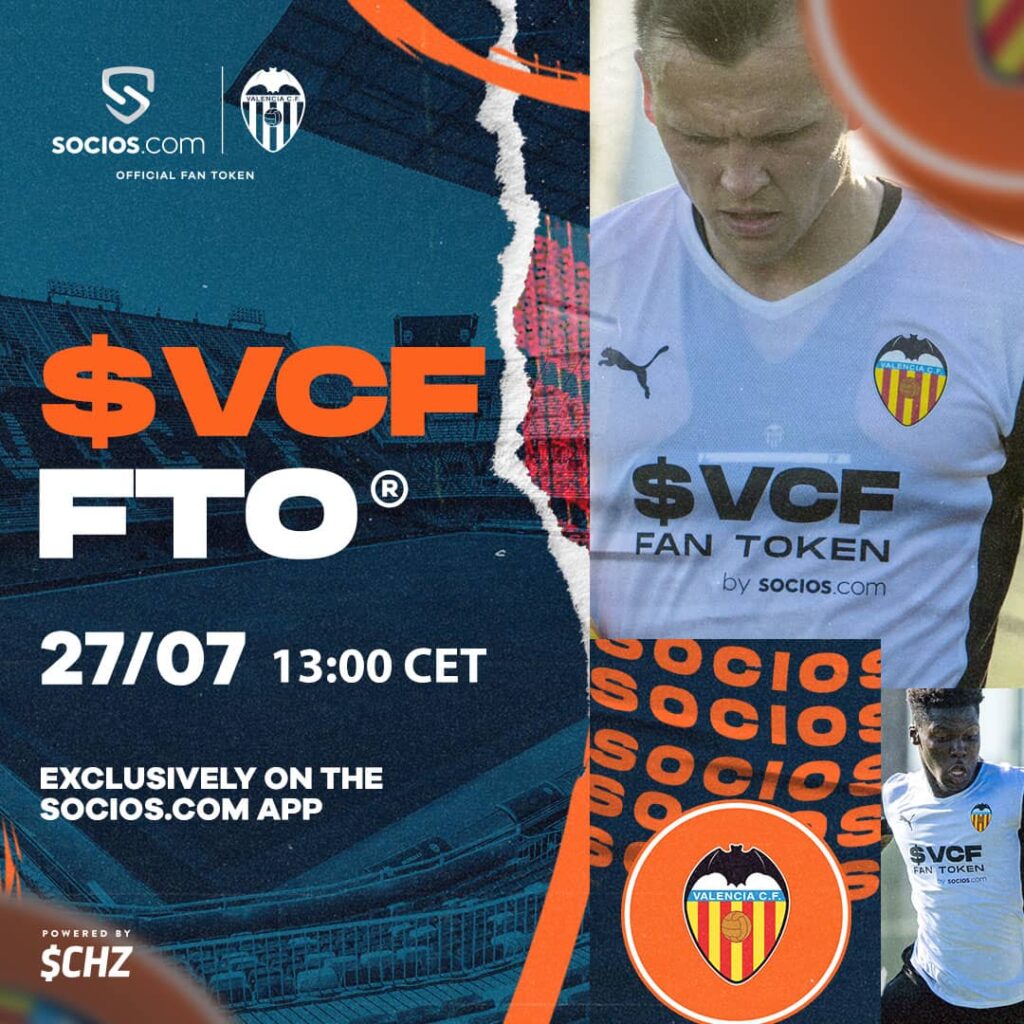 In other similar deals, LaLiga clubs such as FC Barcelona, Atlético Madrid and Levante UD allow token holders to participate in important club processes, vote on new posts or designs, and gain access to exclusive behind-the-scenes contacts fifths with the staff and the players.
Alexandre Dreyfus, CEO of Chiliz and Socios.com added: "When Valencia take the field and proudly display their $VCF Fan Token on the front of their jersey for the first time, it will be the most visible milestone in our quick development and further validation of the growing influence that Fan Tokens and the Socios.com platform have in the global sports industry. visibility and accelerate our mission to transform passive fans into active fans, creating a brighter future for the sport where both clubs and fans can reap the rewards of unlocking the potential of global fan engagement."
In the coming weeks, VCF and Chiliz will launch the $VCF Fan Token on Socios.com.