Cristiano Ronaldo warms up his muscles while waiting to go out onto the field for Portugal's debut in the World Cup in Qatar on Thursday, November 24 at 5:00 p.m. against Ghana, and meanwhile enjoy the results of his umpteenth social feat. The Portuguese champion who returns from the bitterness of Manchester has added a new record to his already rich list of successes, this time off the pitch. The announcement of the launch of an NFT collection by the Portuguese player has triggered searches for " Ronaldo NFT " on the web. According to surveys by CoinGecko, the largest independent cryptocurrency data aggregator, requests for the keyword have quadrupled (+206%).
What are Cristiano Ronaldo's NFTs?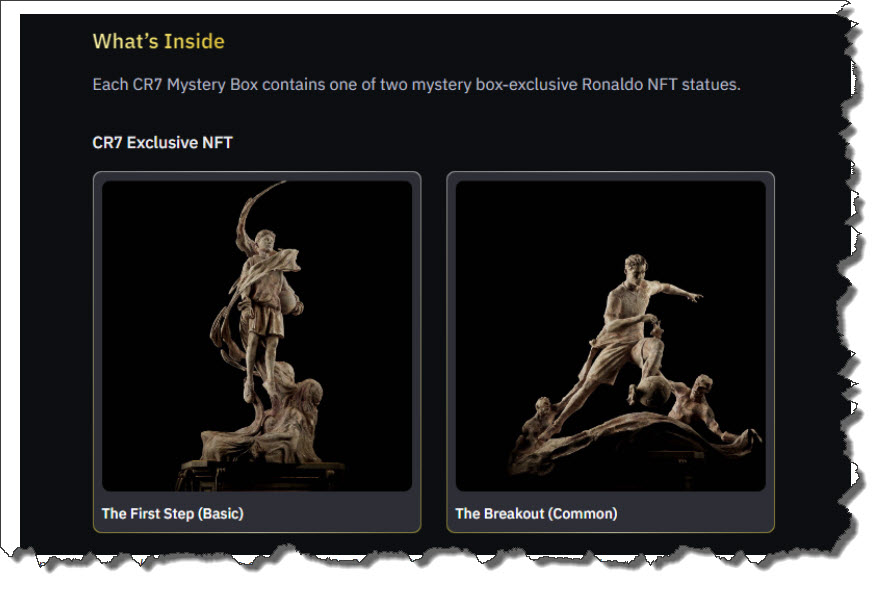 The CR7 tokens were launched on November 15 after the agreement between Cristiano Ronaldo and Binance, the largest cryptocurrency exchange in the world by traded volume, last June. Ronaldo's NFTs are designs made in collaboration with the Portuguese champion. The initiative, as Binance explained in the press release, aims to make Ronaldo fans aware of Web3 by reaching out to them through NFTs. An initiative that regulators may not appreciate even if there are no impediments to its implementation. As detailed in the article "Binance: deal with Cristiano Ronaldo on NFTs", the Spanish Securities Market Commission has criticized Andrés Iniesta's interventions in social networks in favor of cryptocurrencies, while in Great Britain it was the Authority of Financial Conduct, which pointed out the risks involved in investing in NFTs after the promotion made by Michael Owens.
The advance of Zlatan Ibrahimovic

Cristiano Ronaldo was the first in the world to exceed 500 million followers on social networks (Facebook, Instagram and Twitter) when he played for Juventus. However, Zlatan Ibrahimovic surpassed him when it came to NFT broadcasting. The AC Milan striker launched on June 28 at MakersPlace the third and final part of the auction of his NFTs "The Laws of Adrenaline", a series of images created by artists such as Giuseppe Veneziano, Federico Guida, Giovanni Franci and PAO, based in the biography written by Luigi Garlando. It may be interesting to browse through the prices reached by Zlatan's NFTs. Giuseppe Veneziano's "Zlatan Mundi" sold sixteen issues for $150 each; Federico Guida's "Lion's Gate", nine editions from $125; Giovanni Frangi's "Life in a Dream", 6 editions from $125; Pao's "Ibra The Look", 8 editions for $100; "Ibra Celebration" by Paolo Manazza, 45 editions for $150.
Whoever bought them hasn't scored a goal so far
The enthusiast who wants to own a limited edition of his favorite champion will certainly not be disappointed. However, those who have bought Ibrahimovic's NFTs for speculative purposes, in order to resell them at a higher price, have not yet reaped great results. On the OpenSea platform, the world's leading NFT marketplace, Ibrahimovic's issuance-related tokens are available at the price of 0.04 ETH (Ethereum). No one has made offers so far. And not because Ibrahimovic is not a sufficiently appreciated champion, but because of the lack of liquidity characteristic of the NFT market. Whether we're talking about CR7, Ibra, or the other hundreds of thousands of tokenized "works of art" for sale on the NFT marketplace, before you think about making an easy profit, which isn't easy