Bitcoin withdrawals on Binance total 900,000 BTC
Amid mounting disbelief, data from Glassnode indicates that Bitcoin withdrawals on Binance total 900,000 BTC.
The delicate situation of Binance after the fall of FTX does not seem to be over. As pessimism abounds in the cryptocurrency market, things can quickly get worse. Over the past 14 days, Bitcoin withdrawals from Binance totaled 900,000, raising suspicions about the situation of the largest cryptocurrency exchange.
Attempting to control the PANIC IN BINANCE
Although Changpeng Zhao has repeatedly boasted about the excellent support Binance has had so far. Recently, CZ assured that if all Binance customers were to withdraw their cryptocurrencies, there would be no problem. On the same day, CZ said that Binance was supported more than 1:1.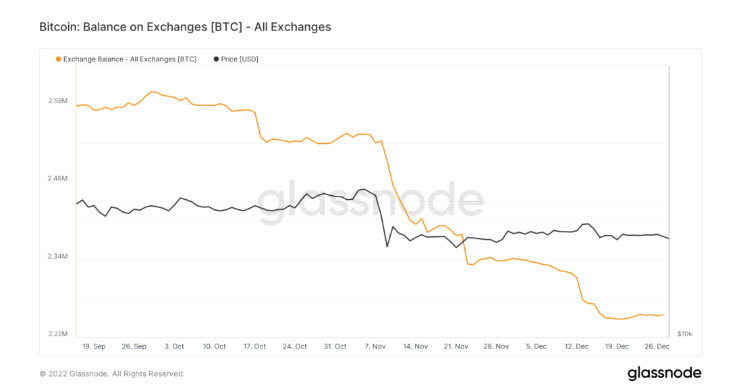 During the crisis, Bitcoin withdrawals on Binance reach 900,000 BTC
The FTX crash triggered massive withdrawals from exchanges globally, but Binance has been hit hard. Bitcoin withdrawals on Binance total 900,000 BTC. Data from Glassnode indicates that Bitcoin reserves on Binance have been highly volatile over the past three months.
Mistrust of the ecosystem seems to have been hit in a way never seen before. Additionally, Binance is facing a federal investigation by the US Department of Justice. Although this seems to have been pushed by their competitors as it is an ongoing study since 2015.
Another reason that seems to be fueling the fire against the exchange is due to the recent lawsuit filed by some investors against Binance in France. The fifteen investors are asking for compensation of 2.4 million euros for fraudulent practices before the exchange received the license.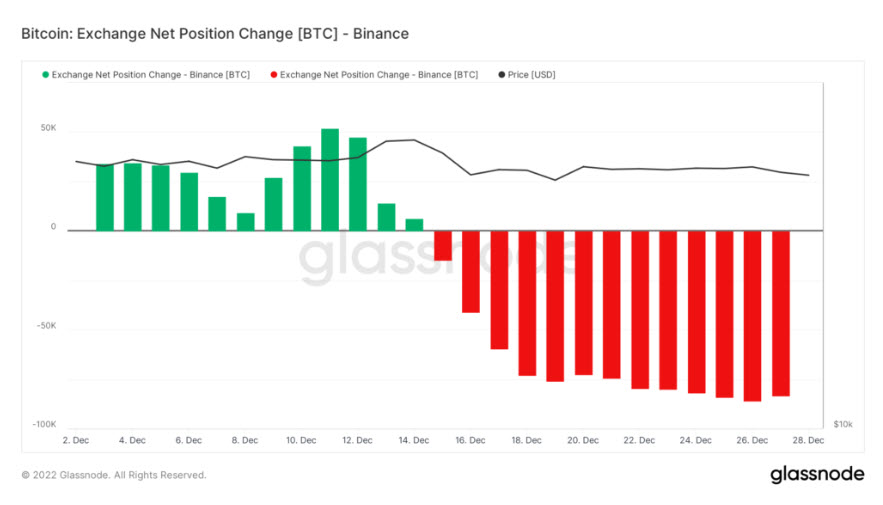 Approximately 900,000 Bitcoins have been withdrawn from Binance so far, according to Glassnode, with the current price level at $16,716, according to CoinMarketCap the gap reaches $15 billion in just two weeks. While this may question Binance's creditworthiness, the exchange has not limited withdrawals for users so far.
CZ's response to FUD vs. Binance

Although CZ has ensured that Binance is supported more than 1 to 1 of all of its customers' cryptocurrencies, the research and development has not stopped. Of course, Binance has faced longer moves in the past, though not in market situations like the current one.
He was also quick to explain what factors generated that R&D versus commerce. Naturally, CZ has made it clear that users hate centralization and when a centralized exchange conflicts, they respond with massive pullbacks.
"If a CEX helps to use cryptocurrency at a faster rate, they just hate the idea of CEX," noted Changpeng Zhao; which you have ensured that the pressure groups against Binance are steadily increasing.