Canadian businessman Kevin O'Leary revealed that the agreement made with FTX was a bad investment. We explain why!
Shark Tank impresario and CNBC contributor Terence Thomas Kevin O'Leary, better known as "Mr. Wonderful', has said that he lost his $15 million payment from FTX.
To recall, Kevin O'Leary and other celebrities, such as Tom Brady and Larry David, were sued by FTX investors. They allege they should have done more due diligence. Also, that they did not exercise a higher level of care before promoting it.
By the way, Terence Thomas Kevin O'Leary was born on July 9, 1954 in Montreal Canada. He is an entrepreneur, author, politician, founder of different funds and financial institutions, and a judge on Shark Tank United States. By the way, in 1999 the company he co-founded, SoftKey Software Products, was acquired by Mattel in 1999 making Kevin O'Leary an overnight billionaire
Now, by calling the FTX deal a bad investment, Kevin O'Leary indicated that he was a victim of " groupthink ."
Kevin O'Leary, lost $15 million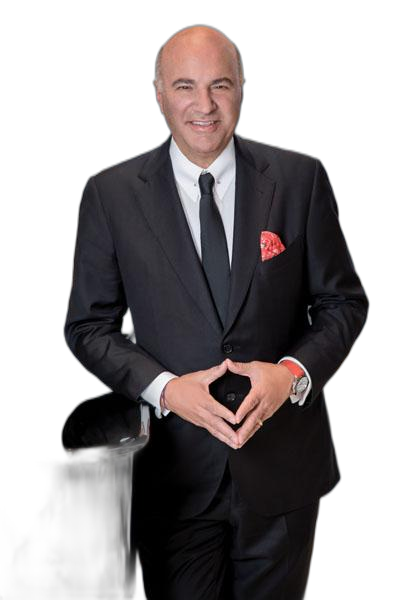 Specifically, the investor expressed that he had lost the $15 million that FTX paid him to be a spokesperson for the exchange.
Particularly in the interview conducted by the Squawk Box hosts, for his inability to properly assess the risks associated with investing in and promoting FTX, O'Leary indicated that he fell prey to "groupthink" and that none of his investment partners I had lost money.
« The total settlement was just under $15 million, everything included. I placed around $9.7 million in crypto. I think that's what I lost. I don't know. Everything is at zero ».
In addition, he said he had more than $1 million of FTX equity, now worthless from bankruptcy protection proceedings.
« If you want to say that he is guilty before he is tried, I just don't understand it. There is only the murder of my money in this case . "
"If you want to say he's guilty before he's tried, I just don't understand it," says @kevinolearytv on @SBF_FTX. "There's only the murder of my money in this case." pic.twitter.com/X88qx0jmto

— Squawk Box (@SquawkCNBC) December 8, 2022
The investor calls for calm
Indeed, in an interview with Yahoo Finance on December 6, Kevin O'Leary called for calm after the collapse of FTX.
" We're going to get that money back. I am not the only institution in this situation. We all want our road to recovery. We need a path to recovery, but we don't have it ».
Therefore, it calls for an audit of FTX to reveal where the money went. So that investors can recover their funds.
" Time for an audit and some facts ."
Then, he explained that, due to Blockchain technology, all transactions on the platform are 100% auditable. And once such an audit is done, the truth about FTX will come out.  So if someone broke the law, he will be arrested.
The narrative on the @FTX_Official situation is quickly changing from "throw everyone in jail" to "where is my money?" Time for a forensic audit and some facts! pic.twitter.com/MdHy4Dqt5F

— Kevin O'Leary aka Mr. Wonderful (@kevinolearytv) December 6, 2022
By way of closing, he expressed: « Who is going to go to jail? I have no idea. Who was a fraud? I have no idea. But I will find out ».
I say goodbye with this phrase from Kevin O'Leary: « I am not afraid to invest in entrepreneurs who have had catastrophic failures. Failure is often the best teacher ».