Cryptocurrency alert: we are facing a "crypto extinction", according to the expert who predicted the fall of Wall Street

The financial expert expressed himself through Twitter to give his opinion on the future of digital currencies; What did he say.
After the fall of FTX in mid-November, the world of cryptocurrencies is facing a complex panorama, marked by the fall in the prices of the main currencies, such as Bitcoin and Ethereum, and the concern of investors.
In this context, there have been many opinions about a possible recovery or not of the market, and the opinion of this particular expert points to a dark future for crypto assets.
THE FUTURE OF CRYPTOCURRENCIES, ACCORDING TO PETER SCHIFF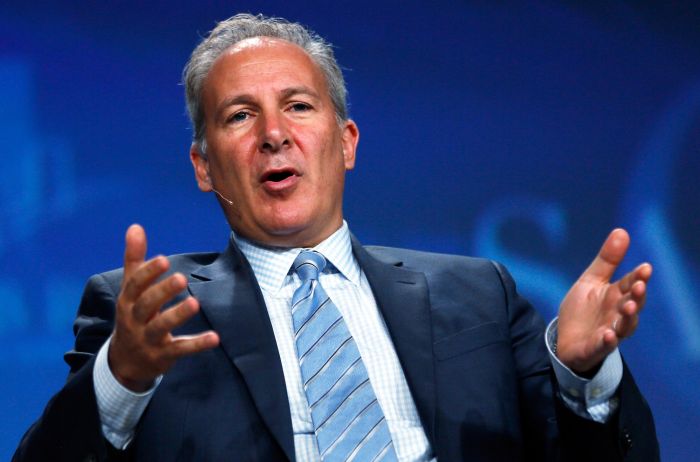 Peter Schiff is an American stockbroker, financial commentator, and CEO of Euro Pacific Capital. He rose to popularity after announcing the 2008 Wall Street stock market crash before it happened, so his opinion on the matter has become important.
In this context, through Twitter the financial expert said that we are not facing a crypto winter, but that it is a "crypto extinction". In addition, he returned to bet on gold as the new way to support these assets.
This is not a #crypto winter. That implies spring is coming. This is also not a crypto ice age, as even that came to an end after a couple of million years. This is crypto extinction. But #blockchain will live on. #Gold will rise again to lead a new breed of asset-backed cryptos.

— Peter Schiff (@PeterSchiff) November 14, 2022
WHAT IS THE PRICE OF THE MAIN CRYPTOCURRENCIES TODAY?
In the last few weeks, the value of Bitcoin and Ethereum fell dramatically, and has yet to recover. Currently, the price of Bitcoin is $16,383.31, 2.31% lower than yesterday, and Ethereum is trading at $1,172.56, 3.64% lower than the previous day.
In this way, several experts have wondered what will happen to digital assets in the future and investors have been afraid to deposit money and have not been confident to invest again until there are positive signals from the market.
In recent years, FTX had become one of the largest cryptocurrency platforms in the world, but it collapsed after doubts were raised about its solvency following various reports, prompting many clients to rush to withdraw their money. , leaving her cash-strapped and in search of a ransom.
The required capital injection never came and FTX ended up declaring bankruptcy on November 11, assuring that this was the best formula to protect its clients and seek to recover their money.