Caroline Ellison, former CEO of Alameda Research, pleads guilty to federal charges and is cooperating with prosecutors.
Former Alameda Research chief executive Caroline Ellison, ex-partner of maths expert and Harry Potter fan Sam Bankman-Fried, has pleaded guilty to participating in a fraud that led to the collapse from FTX.
Caroline Ellison isn't the only one cooperating with authorities. FTX co-founder Gary Wang is also cooperating with the SDNY in the federal criminal case against Sam Bankman-Fried (SBF).
In this regard, Damian Williams, United States Attorney for the Southern District of New York (SDNY), said, "As I said last week, this investigation is ongoing and moving very quickly. This will not be the last announcement we will make. "
Additionally, Damian Williams confirmed that SBF was extradited to the United States. And he is currently being held by the Federal Bureau of Investigation (FBI).
Caroline Ellison and Gary Wang plead guilty

"Both are cooperating with investigators."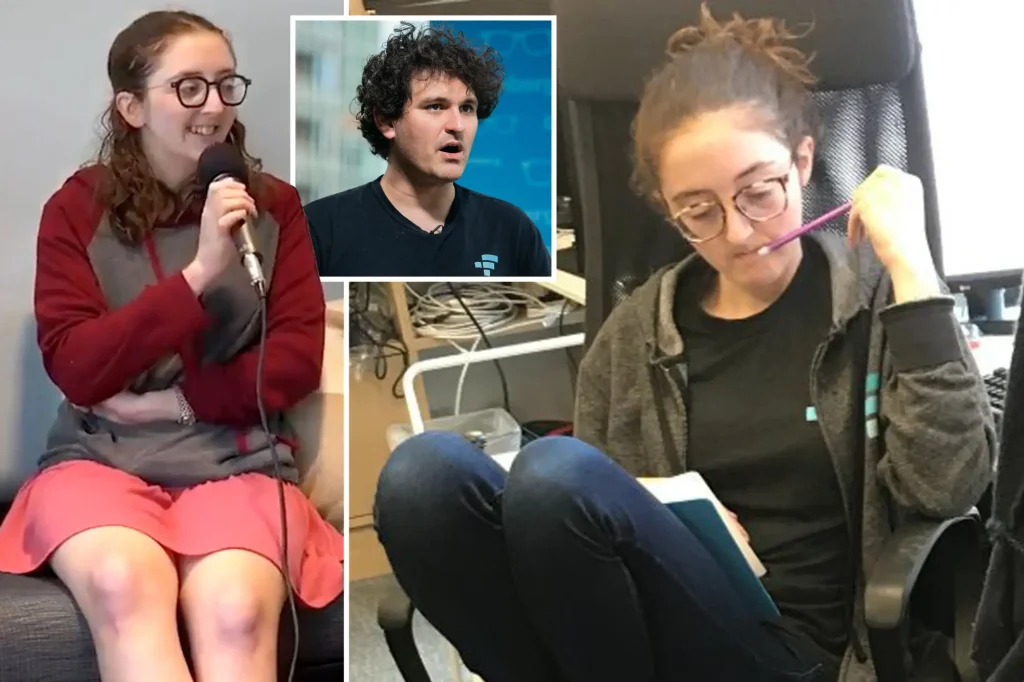 Specifically, according to statements by Damian Williams, Caroline Ellison, and Gary Wang, they pleaded guilty to charges related to the FTX collapse.
"If you have been involved in misconduct at FTX or Alameda, now is the time to come forward. We act quickly and our patience does not last forever.
Gary Wang pleaded guilty to conspiracy to commit wire fraud, conspiracy to commit commodity fraud. And conspiracy to commit securities fraud.
Caroline Ellison also pleaded guilty to two counts of fraud, two counts of conspiracy to commit fraud. Also, conspiracy to commit commodity fraud, conspiracy to commit securities fraud, and conspiracy to commit money laundering.
The SEC bills them too

For their part, the United States Securities and Exchange Commission (SEC) and the Commodity Futures Trading Commission (CFTC) also announced charges against the two.
On the one hand, the SEC denounced that it had engaged in "a multi-year scheme to defraud FTX stock investors".
To which Sanjay Wadhwa, Director of Regulatory Compliance at the SEC, noted: "Both were active participants in a scheme to conceal material information from FTX investors. In addition to artificially inflating the value of the FTT token."
---
The SEC today charged Caroline Ellison and Gary Wang for their roles in a multiyear scheme to defraud equity investors in the crypto trading platform FTX. Ellison and Wang are cooperating with the ongoing investigation.

— U.S. Securities and Exchange Commission (@SECGov) December 22, 2022
While the CFTC charged them with "fraud and material misrepresentation in connection with commodity sales of digital assets in interstate commerce."
NEWS: Today the CFTC charged Caroline Ellison, Alameda CEO, and Gary Wang, Alameda and FTX co-founder, with fraud in an action against Sam Bankman-Fried and his companies. Read more: https://t.co/bpjany0ykt

— CFTC (@CFTC) December 22, 2022
Caroline Ellison could be released on bail

Either way, federal prosecutors have agreed not to oppose Caroline Ellison's release on bail terms that include a $250,000 payment.
Finally, Caroline Ellison would not face charges for her role in the collapse of FTX. The deal says he only faces fines and confiscation of property if he pleads guilty. However, as part of your agreement with SDNY, you will not be permitted to leave the United States and surrender all of your travel documents.
However, the agreement does not provide protection against other charges that Caroline Ellison may face by other authorities. This also excludes possible prosecution for criminal tax offences, should the legal process uncover them.
I retire with this quote from Charles Chaplin:
"Time is the best writer, it always finds a perfect ending."

Charles Chaplin