MicroStrategy sold 704 bitcoins from its reserves last Thursday, December 22, they reported on Wednesday.
Highlights:
The company bought over 800 bitcoins after the December 24 sale.
MicroStrategy is the listed company with the most BTC in the world.
MicroStrategy sold bitcoin (BTC) for the first time since it began buying the cryptocurrency in 2020. But then it increased its fund.
The company itself reported the sale of approximately 704 BTC through its filing with the United States Securities and Exchange Commission (SEC) issued on Wednesday, December 28.
The sale took place on Thursday, December 22, although it was reported today. It was minted for around $11.8 million, at an average price of $16,776 per BTC, according to the same document.
This sale was made to reduce the taxes the company had to pay. Basically, they achieved this by selling at a loss, which can offset prior capital gains associated with their BTC business.
MicroStrategy expects to carry forward capital losses resulting from this transaction against prior capital gains, to the extent such carryovers are available under applicable federal income tax laws, which may result in an advantage tax.
MicroStrategy before the SEC
While one can speculate on the company's financial situation following this sale, the truth is that MicroStrategy's BTC fund grew between November and December. In total, the increase of said fund was around 2,500 bitcoins added, despite the sale.
MicroStrategy, in the same document, claims to have purchased over 3,000 BTC twice. Before selling the 704 bitcoins, they had already bought around 2,395 bitcoins at an average price of $17,871; then he bought an additional 810 BTC at an average of $16,845 per unit.
MicroStrategy, public company with the most bitcoins in the world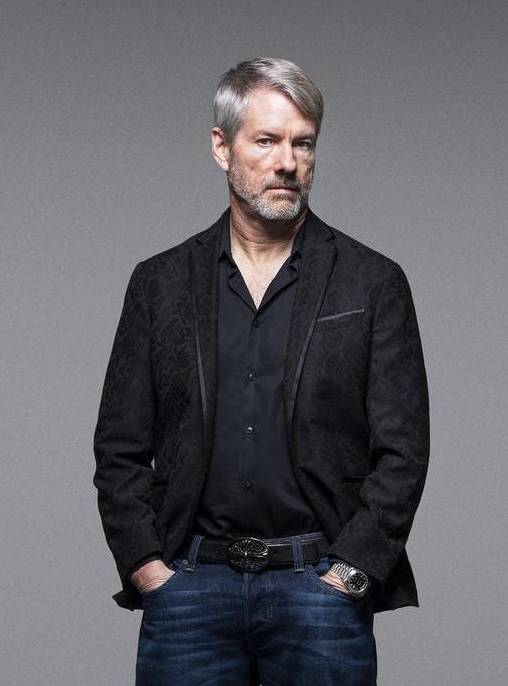 As we have already reported in CriptoNoticias, MicroStrategy has been in bitcoin hoarding mode since 2020. Its former CEO and founder, Michael Saylor, strongly affirmed his commitment to bitcoin and since then the company has not stopped.
To date, it is the listed company with the most BTC on the planet. With the roughly 2,500 BTC they added over the past few weeks, their fund is now around 132,500 BTC (0.61% of the total BTC that may be in circulation).
If we refer to its average purchase price of these bitcoins, MicroStrategy is in the red on its investment. They have bought over $30,000 per BTC on average, and the cryptocurrency is currently trading below $17,000. But as Saylor himself noted, the company's commitment is very long term.