In the dangerous cryptocurrency market, Mark Mobius sees the Bitcoin price target at $10,000. We explain his position!
Mark Mobius sees Bitcoin drop to $10,000!
Legendary emerging markets investor and promoter Joseph Bernhard Mark Mobius, 86, is critical of cryptocurrencies. He recently made it known during an interview on Bloomberg, predicting Bitcoin (BTC) falls to $10,000.
As a fun fact, Mobius is known to be skeptical about cryptocurrencies. In 2020, he compared Bitcoin to a casino operation.
Sure enough, the founder of Mobius Capital Partners LLP said in an interview in Singapore that his next target for Bitcoin is $10,000. He added that he would not invest in cryptocurrencies because "it is too dangerous."
Either way, his prediction is not without foundation, options data from Deribit firm shows a large number of Bitcoin futures sales contracts for the end of December at a price of $10,000.
So, these prices, known in slang as open interest, suggest that investors are driving these prices for Bitcoin between now and the end of the year.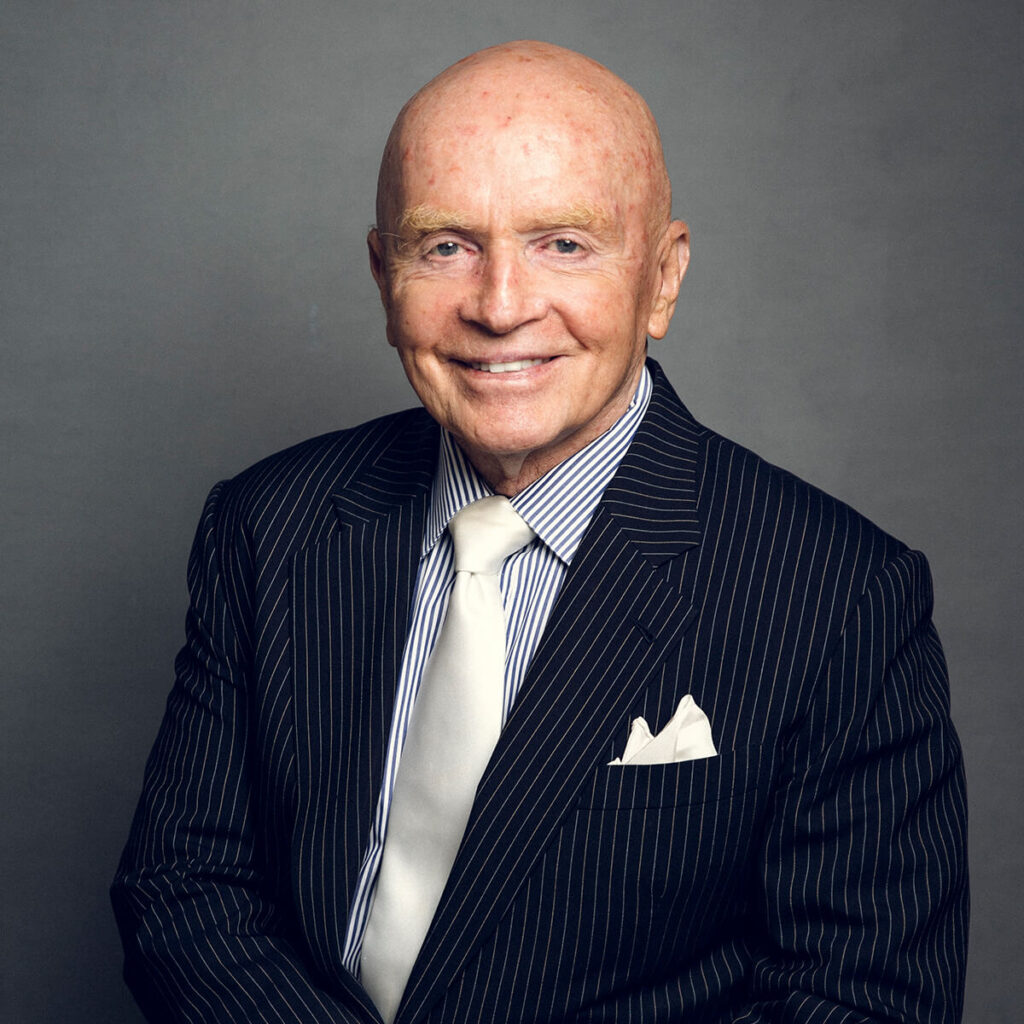 Mark Mobius puts pressure on Bitcoin
As shown, investor and one of the most influential voices on Wall Street, Mark Mobius, predicted that Bitcoin will fall to $10,000, although he believes that the industry will survive the FTX crash, which was on November 11. . Since then, Bitcoin has fallen 21%.
By the way, Mark Mobius expressed that he believes the sector is "too dangerous" to invest his own cash or that of his clients.
Similarly, despite the risks and volatility associated with the FTX drama, he indicated that the industry is likely to survive the fallout. Although he added that it was surprising that the price of Bitcoin has held up as well as it has until now.
«Cryptocurrencies are here to stay. Since there are several investors who still have faith in them ».
In fact, Ark Invest's Cathie Wood reiterated her $1 million Bitcoin price target over the next decade. And she said that the current loss would leave Bitcoin "smelling like roses."
However, some cryptocurrency commentators point to a return to $10,000, which would take Bitcoin to levels last seen in 2020. Before it hit a record high of nearly $69,000 in November of last year.
Advice from a legendary financial guru Mark Mobius

In any case, this investor made a name for himself as the manager of Franklin Templeton. Investing exclusively in companies from developing markets and their border countries.
In 2018, having achieved a single fund equity of over $50 billion, he founded his own firm and created the Mobius Emerging Markets Fund.
Currently, he continues to bet on companies from emerging countries, since he believes that they will emerge unscathed from the current geopolitical conflict. But he has also given some advice on how to deal with commodities, gold and cryptocurrencies.
Invest in responsible companies.
"It's going to be very important that people choose very carefully the stocks they invest in right now, being very careful, as interest rates are going up."

Buy gold. "I think gold is going to continue to rise given the current situation." In his view, it is a very safe way to hedge against a spike in inflation.
Pending with cryptocurrencies. Mobius is very skeptical about the future of cryptocurrencies and believes that it increases the rise in inflation.
Expect increases in raw materials. "It is a very varied panorama throughout the world and you have to look outside to get it right."

By way of closing, at KEY ALERTS they have a space where they discuss the highlights of the day, the analysis of the possible trend of Bitcoin, with VipTrader. Likewise, Andrés Tejero will publish his daily vision of the markets. What are you waiting for to follow them?
I say goodbye with this phrase from Bill Gates:
"To win big, sometimes you have to take big risks."

Bill Gates