Binance, the largest cryptocurrency exchange in the world, has seen the largest customer withdrawal in the past few hours. Some news reports and the temporary restriction on USDC withdrawals had worried users.
The specter of FTX and many other centralized cryptocurrencies seemed to have hovered over Binance earlier this week. It is that between Monday and Tuesday, withdrawals of funds from the largest stock exchange in the world exploded and amounted to 1,900 million dollars, according to the Nansen company.
The situation raised some fears among users when the Changpeng Zhao-led platform temporarily suspended withdrawals from USDC, one of the most widely used stablecoins. However, the company explained that the move was due to a token exchange between BUSD (Binance USD) and USDP (Pax Dollar) for USDC that required fiat currency to be made through a bank in New York.
"Banks don't open for a few hours. Hopefully things will be back to normal when they open," Binance's bank manager tweeted. USDC withdrawals were restored a few hours later and are now working normally.
#Binance is conducting a token swap involving $USDC. As a result, $USDC withdrawals are temporarily paused.$USDT & #BUSD withdrawals are available and unaffected. $USDC withdrawals will reopen once the token swap is completed. https://t.co/CxgCGBUJEA

— Binance (@binance) December 13, 2022
Binance comes at the crossroads of crowdfunding
However, behind the "massive" withdrawals of Binance, there were more reasons than the temporary limitation of withdrawals with the stablecoin Circle. On Monday, the cryptocurrency took center stage following the release of a Reuters report that indicated the US Department of Justice was considering filing criminal charges against the company's top executives for possible money laundering.
This was compounded by a Wall Street Journal report that questioned the veracity of the "proof reserves" with which Binance publicly displayed its finances after the FTX scandal.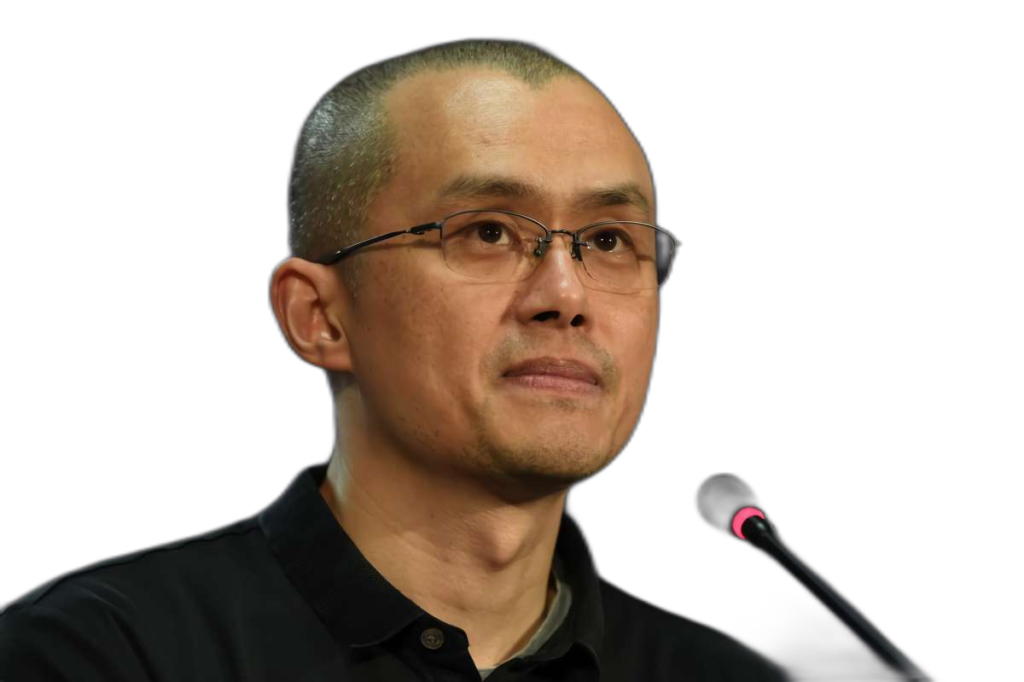 The crypto firm was quick to criticize Reuters for discrediting its legal team and not releasing the full submission statement. Although CZ himself took up the issue on Twitter and pointed out an obvious campaign to spread FUD, a term widely used in the ecosystem to talk about fear, uncertainty and doubt (Fear, Uncertainty, Doubt).
"Since the Binance ICO 5 years ago, FUD was sponsored by the then large (now very small) exchange. Articles ranging from 'Why Binance ICO will fail' to 'CZ can't write code' magically appeared. [.. . ] "Since then, hardly a week has gone by without a bit of FUD. We've learned to ignore it and move on," he wrote.
Explanation of CZ

Certainly, the $1.9 billion worth of crypto withdrawn from Binance since the beginning of the week has not gone unnoticed. Between Sunday and Monday, BNB, the exchange's native token, dropped $31 from $289 to $258, although it has rallied slightly and is trading at $270 at the time of writing.
While BUSD, Binance's stablecoin, has managed to maintain its parity with the US dollar without major setbacks. Even though its operations have also come under scrutiny due to several high-quality reviews from Jump Trading and Wintermute companies.
CZ took to Twitter to lower the decibels of the situation. The Chinese-Canadian businessman assured that while the volume of withdrawals was higher than usual, it was not unusual. "We had net withdrawals today ($1.14 billion net). We've seen this before. Some days we have net withdrawals; some days we have net deposits. It's a normal part of our business. In fact, I think it's "It's a good idea to do 'revocation stress tests' on each central exchange in turn. Doing them might incur network costs, but it will keep the industry healthy," he said.
A link to Binance's real-time monitoring of cryptocurrency assets on public addresses is also circulating now. According to her, the company currently has more than $58.4 billion to deal with withdrawals.